Warp Vision :: The Videos 1989-2004 :: Warp :: 2004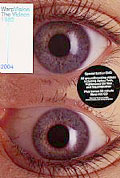 L'aventure du label Warp débute en 1989, sous l'impulsion de Ros Mitchell et Steve Beckett en pleine explosion de l'acid house et des raves organisées illégalement dans les usines désaffectées de l'Angleterre thatcheriste. Le premier disque du catalogue "Track with no name" des Frogmasters sort en 1989, mais c'est en 1991 que le label s'affirme comme l'ambassadeur de la Bleep Techno avec l'album "Frequencies" de LFO. Un an plus tard, le label débute sa diversification et son incroyable capacité d'adaptation au phénomène musical en sortant une compilation d'intelligent techno "Artificial intelligence" (The Dice Man, Musicology, Autechre, I.A.O., Speedy J, Musicology, UP !, Alex Patterson). Progressivement, Warp se positionne naturellement en pionnier des courants musicaux alternatifs : Acid House, Abstract Hip Hop, Post Rock, Electronica, Techno Minimale, Drum' n' Bass... Les groupes se bousculent pour être produits à Sheffield : Autechre, le duo influent et secret de l'architecture sonore ; Sabres of Paradise ; l'atypique et inventif Aphex Twin ; les Squarepushers et leur savoureux mélange de free-jazz et de break ; la sérénité du Breakbeat planant et éthéré des Boards of Canada ; l'electronica à la fois mélodieuse et minimale de Plaid...
Début du 21ème siècle, le label s'ouvre au Hip Hop underground et donne naissance à la division Lex Records, les activités se développent également du côté du cinéma avec la création de Warp Film. Les signatures se poursuivent avec toujours cette totale indépendance dans le choix artistique : Broadcast, Bears, Prefuse 73, Vincent Gallo, Mira Calix...
En attendant de retrouver les prochaines perles musicales décalées du label pionnier de l'aventure electronica ou Intelligent techno, laissez-vous déranger par ces clips de vidéastes expérimentaux tels que Chris Cunningham (Come To Daddy), Alex Rutterford (Gantz Graf), Kaliber 16, Lynn Fox, Pleix... 32 vidéos emblématiques de la culture électronique pour la première fois sur un DVD, édité tout spécialement à l'occasion des 15 ans du label.

Le DVD dispose également d'une section "arts graphiques" où sont présentées les pochettes de disques "hyper modernistes" créés par The Designers Republic, l'équipe de designers responsable de la propagande visuelle du label Warp.
Le CD Audio "Watch and Repeat Play - a Warp Record Mix" où les DJ londoniens Buddy Peace et Zilla revisitent les inédits et les classiques du catalogue Warp accompagne également la sortie de ce coffret anniversaire.

Emblème de la mouvance électronica, le son et l'esthétique Warp n'ont pas fini de faire des émules !



Tracklisting de Warp Vision :: The Videos ('89-'04)
[artiste, titre, réalisateur, année]
01. Sweet Exorcist "Testone" Martin Wallace & Jarvis Cocker/1990
02. LFO "LFO" 1991
03. Nightmares on Wax "Aftermath" Jarvis Cocker/1991
04. Aphex Twin "On" Jarvis Cocker/1993
05. Aphex Twin "I Smell Quality" David Slade/1994
06. LFO "Tied Up" David Slade/1994
07. Sabres of Paradise "Wilmot" Douglas Hart/1994
08. Seefeel "Fracture" Seefeel/1994
09. Aphex Twin "Donkey Rhubarb" David Slade/1995
10. Autechre "Second Bad Vilbel" Chris Cunningham/1995
11. Aphex Twin "Come To Daddy (Directors Cut)" Chris Cunningham/1997
12. Squarepusher "Come on My Selector" Chris Cunningham/1997
13. Jimi Tenor Midsummers Night Jimi Tenor and Sökö Kaukoranta/1998
14. Aphex Twin Windowlicker (Directors cut) Chris Cunningham/1999
15. Jimi Tenor Total Devastation Jimi tenor and Sökö Kaukoranta/1999
16. Broadcast "Papercuts" Barback/2000
17. Jamie Lidell "Daddys Car" Frederic D/2000
18. John Callaghan "I'm Not Comfortable Inside My Mind" John Callaghan / 2000
19. Anti-Pop Consortium "Perpendicular / Vector" by Caliber 16 (Markus Wambsganss)2001
20. Plaid "Eyen" Jean Luc Chansay/2001
21. Anti-Pop Consortium "Ghostlawns" Carlos Arias/2002
22. Autechre "Gantz_Graf" Alex Rutterford/2002
23. Aphex Twin "Nannou" Laurent Briet/2003
24. Chris Clark "Gob Coitus" Lynn Fox/2003
25. LFO "Freak (Directors Cut)" Daniel Levi/2003
26. Luke Vibert "I Love Acid" Delicious 9/2003
27. Mira Calix "Little Numba" (CR Vid) Daniele Lunghini/2003
28. Plaid "Itsu" (CR Vid) Pleix/2003
29. Prefuse 73 "Half Of What" (CR vid) Ed Holdsworth/2003
30. Prefuse 73 "Opto-Scientific" (Shown at Fondation Vasarely) tDR/2003
31. Beans "Mutescreamer" Adam Levite/2004
32. Jamie Lidell "The City" Frederic D/2004
+ site du label : http://www.warprecords.com
+ page sur Warp Vision : http://www.warprecords.com/vision